Many people hear the term 'audit' and form certain beliefs about what it means. Some believe auditing relates to a company being investigated for wrongdoing, whilst others assume that auditing is when a firm's accounts are pored over to ensure all the figures are accurate. With so many different assumptions surrounding audits, it can seem tricky to distinguish what it is and what the benefits are for you as a consumer.
Not to worry – in this guide, we'll explore the concept of auditing in detail, breaking down what it means and the methodology applied. We'll also look into the benefits for you when partnering with a company that has been audited, helping you make the best decisions for your financial situation.
What is Auditing?
First off – what is auditing? As defined by PwC, one of the 'big four' accounting firms, auditing is "the examination of the financial report of an organisation". Breaking this down into simpler terms, it refers to the process of reviewing a company's financials to ensure they are true and accurate.
Typically, companies will have various financial statements that explain their current financial state – most notably their balance sheet, income statement, and cash flow statement. A company's balance sheet provides an overview of its assets, liabilities, and owners' equity. In essence, this shows a snapshot of the firm's financial position at the end of the reporting period.
The income statement highlights a company's revenue and expenses over a specified period – usually a year. These income statements also show the company's profit for that particular period, also known as their 'bottom line'. Finally, the cash flow statement presents a company's cash inflows and outflows and is typically split into three distinct sections – operating activities, investing activities, and financing activities. This statement helps to determine whether the company is generating cash from its operations.
So, why are we highlighting these statements? The reason is that these statements help form what is known as the company's financial report, which is usually a part of the annual report. This financial report is the focus of auditing, with the ultimate goal to ensure the data expressed in the report reflects the company's true financial position. External auditors are often hired to perform financial report audits, as they are bound by strict reporting standards imposed by the governing body in charge.
The Auditing Process
Typically, auditing is conducted either internally or externally. Internal audits are completed by a specific department or group of employees from the company in question. These audit types are usually related to compliance or company performance rather than examining financial reports in-depth.
Examining financial reports is usually left to independent external auditors. Many countries and regions actually require companies above a specific size to have an annual audit completed by a licensed external auditor. However, some companies opt to have their financial reports audited willingly to ensure their numbers are correct and add credibility to their business.
When an audit occurs, businesses first have to compile all of the necessary documents that the auditor will require. As mentioned previously, these include the balance sheet, income statement, and cash flow statement, amongst others. Once these have been compiled and provided to the auditor, they will then systemically examine the figures provided and cross-check them with other sources to ensure consistency and accuracy.
Auditors may also ask for further information, such as records that verify certain transactions. They may even ask to oversee specific procedures that the company uses to ensure that the information received is truthful. Depending on the company's size, audits can take between a few weeks to an entire year.
Once the audit is complete, the auditor will prepare what is known as an auditor's report. This document is essentially a written letter from the auditor expressing whether they believe the company's financial statements comply with the relevant rules and regulations for the country it is domiciled in or international standards. Auditor reports can be 'clean', in which case the company abided by all standards required, or they can be 'adverse', which means that some of the information was inaccurate and didn't adhere to the required principles.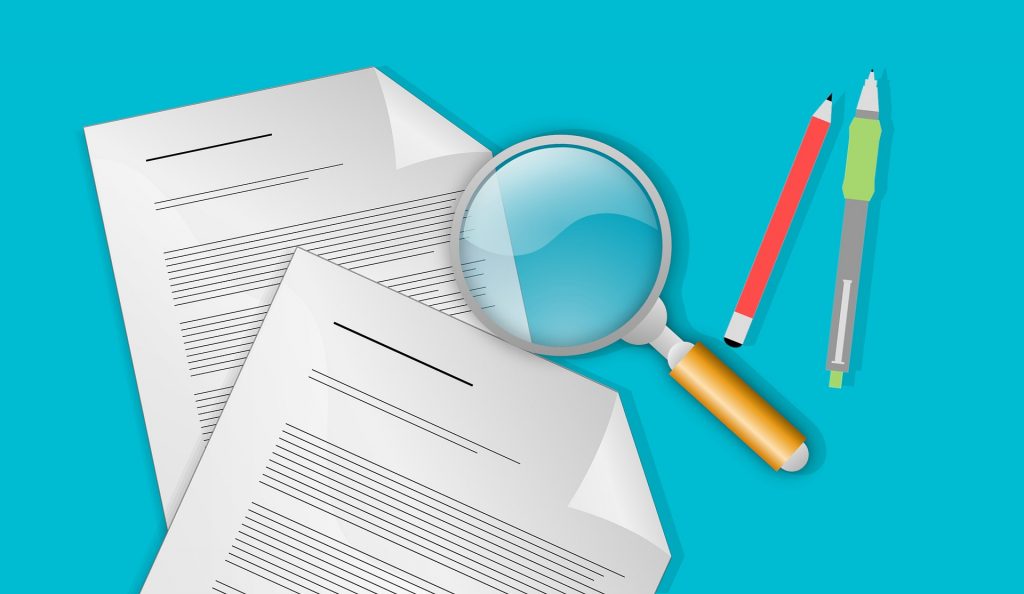 Benefits of Partnering with an Audited Company
So, now that you know what auditing is and how it is conducted, let's discuss the benefits for you as a consumer. Firstly, and most notably, it provides a high level of credibility to the company's finances. If you were looking for a mortgage, you'd want to partner with a company that had the requisite capital to fund your purchase. Many companies could claim that they have the necessary funding – yet these claims could be unreliable and potentially even false. Thus, by partnering with an audited firm, you can be sure that the figures they present are accurate and consistent.
Another benefit of using an audited company when lending relates to if the company has been audited willingly. External auditors come at a high cost to the company being audited, which comes out of their own pocket. So, if a company does not need to be audited but decides to do so anyway, it is a sign that they value their reputation and want to ensure that the information they provide to consumers is accurate.
Using Creditstar as an example (the loan originator for Lendermarket), the 2020 annual report will be audited by KPMG – one of the firms that make up the 'big four'. KPMG have 650 offices located in over 150 countries globally and have a stellar reputation as one of the world's most reputable accounting firms. Creditstar has opted to be audited by KPMG to ensure that the information presented to stakeholders and consumers is accurate and trustworthy. Furthermore, these audits also highlight any areas of the company's finances that require attention, helping the company improve operations and increase customer value.
The Verdict
To summarise, this article has given a broad overview of what auditing is and how it is conducted. Through understanding the auditing process, consumers can ensure they partner with lenders and brokers who can back up their claims with factual, accurate financial information. Thus, choosing a company that is audited is one of the critical things to look out for when deciding on a lender.